Restylane is a line of hyaluronic fillers that are popular because they are especially good at delivering natural-looking results. Hyaluronic acid is a miracle substance, one that occurs naturally in the body: not only does it fill out the volume in your skin, but it also helps deliver the nutrients the skin needs to glow.
But what separates Restylane out from the other fillers? Restylane uses a patented NASHA technology, which puts the appropriate particle size to the appropriate treatment.
Smaller particles are used for tiny wrinkles and delicate shaping of the contours of the face.
Meanwhile, larger wrinkles and folds that need a heavier duty particle will see medium-sized particles fill in the gaps.
When severe wrinkling and straightforward volumizing of the face is needed, larger particles are used.
Even more, some of the newest and most innovative brands of Restylane use XpresHAn technology to allow the fullest range of natural expression. These fillers are made from flexible hyaluronic gels.
Restylane products to address your specific needs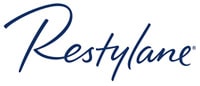 Restylane and Restylane-L
Restylane is the product that started it all, though typically, you'll only see Restylane-L at the clinic now.
This is because Restylane-L is essentially the same as the original, except with the addition of lidocaine, a topical numbing agent that makes the filler injection much more comfortable for the patients.
Restylane is the original product, and a gold standard of volumizing. It can be applied to any facial-area.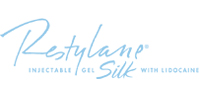 Restylane Silk
Restylane Silk, meanwhile, is a formulation of Restylane that uses some of the aforementioned finer particles. This makes Restylane Silk much more appropriate to treat parts of the face that need more delicate contouring.
In particular, this refers to the perioral area. Restylane Silk can also be used to treat the lips directly.
Because the filler is so delicate, injections can be done with ultra-fine needles. These are a great deal more comfortable for patients, and gives the provider more control of how the filler is delivered.
The fineness of the particles is especially appropriate for lip fillers, which must be done very delicately to look natural. How the provider distributes the filler between the top lip, the bottom lip, and creates the plump of the cupid's bow determines how 'natural' it appears to others will still enhancing the sensuousness of the lips.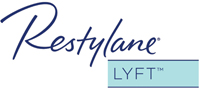 Restylane Lyft
Meanwhile, a different kind of Restylane formulation is necessary to fill the area around the mid-face. The mid-face area consists of the cheeks and the nasolabial folds.
These areas need larger particles, and longer lasting formulations–which is where Restylane Lyft comes in.
Whereas the other forms of Restylane may last a year or so before they need retouching, Restylane Lyft offers more support and longevity. Lyft can last up to 18 months.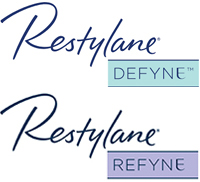 Restylane Defyne and Restylane Refyne
These are the most advanced of the Restylane products, using the XpresHAn technology. Essentially, these forms of Restylane are made of more flexible hyaluronic acid gels. When the face expresses emotion, changes shape, or even contorts, these gels shift with the face.
What's the difference between Restylane Defyne and Restylane Refyne? It's in the balance of flexibility to support. The gel in these fillers use "cross-linking" to achieve their flexibility. Essentially, you can imagine a tighter net vs. a very loose net.
Although both are very flexible, Restylane Defyne has a tighter net. It will retain its shape a little better than Refyne, which will more flexibly adjust. Thus, Defyne is more appropriate for more severe facial folds, while Refyne is more appropriate for more moderate folds.
Which One of These Should I Get?
Schedule your complimentary consultation today!
Frequently Asked Questions
Both Restylane and Perlane create beauty with a gel based on a natural substance called hyaluronic acid. It gives natural volume in your skin to lift and produce new firmness, resulting in a healthy, vital appearance. Unlike bovine collagen which is derived from animals and requires an allergy test, Restylane® requires no pre-testing.
They are both made from hyaluronic acid (HA's). We find the results to be very similar. However, we love Juvederm Ultra in the lips as it does not swell as much as Restylane. At the end of the day, it all depends on the clinician and what product they favor and are comfortable with. We find the results and longevity to be the same.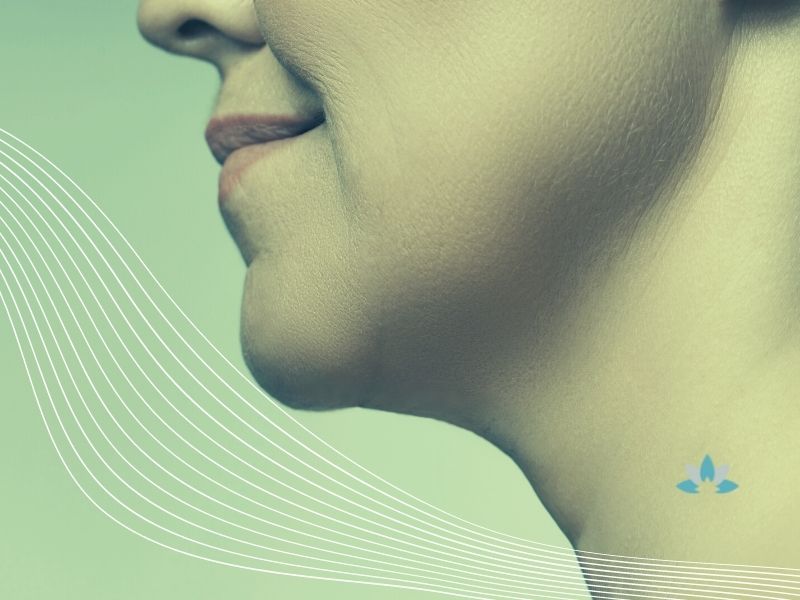 When it comes to minimally invasive cosmetic procedures, most minds jump to Botox and facial fillers. However, there's a new girl in town and everyone is talking about her: Kybella, ...
Read More

→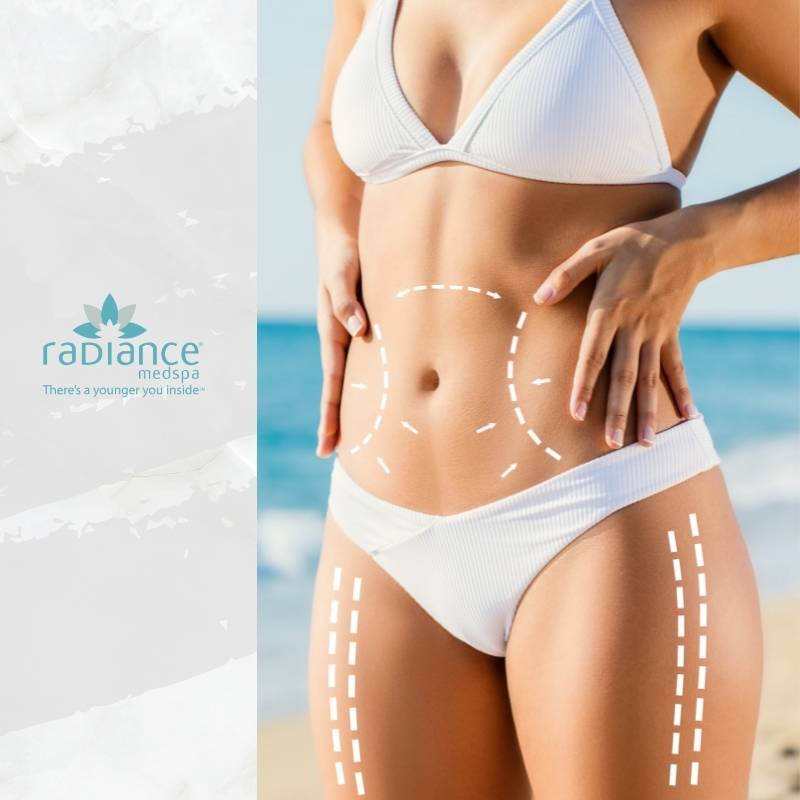 Read Original Article here. Nonsurgical body contouring is also known as nonsurgical fat reduction. There are a variety of nonsurgical fat reduction procedures. These procedures reduce or remove stubborn pockets ...
Read More

→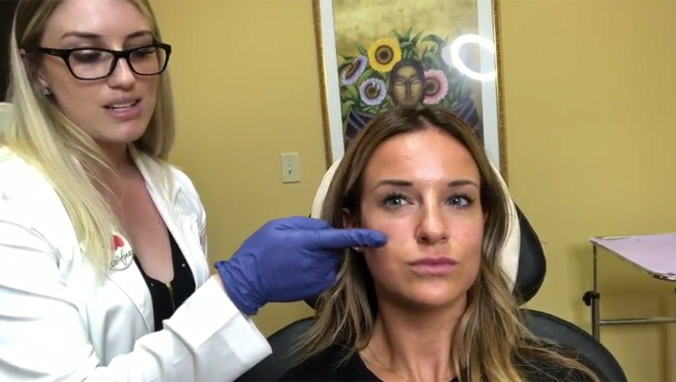 Original Article By Radiance Medspa Staff. When it comes to dermal fillers, whether you're getting a product from Juvederm, Restylane, or Sculptra, injection is par for the course. To get ...
Read More

→
*Individual results may vary.
Radiance Medspa, located in Avon CT, is a leading medical spa in the greater Hartford Metro area. We've been performing Body Contouring and Body Sculpting procedures such as SculpSure, Cellfina and Cellulite Treatments longer than anyone in the area, and have performed over 12000 Coolsculpting procedures to date. We are also a top provider of Fillers and Injectables, BOTOX and Juvederm, in the state of CT. Find us by searching Botox Hartford, Cellfina Hartford,CoolSculpting® Hartford, CoolMini Hartford,SculpSure Hartford, Dermal Fillers Hartford. New medspa services include prp hair treatment in Hartford. Men's Medspa Services include Botox for Men, CoolSculpting® for Men, and prp hair restoration for men.