Medically-Supervised
Weight Loss Programs
Now Available at Radiance Avon
Your Shot at a Slimmer, Healthier You!
Semaglutide & Tirzepatide for Weight Loss |Hartford | Avon CT
Medically-Supervised Weight Loss Programs - Now available at Radiance Avon
For many, the journey towards achieving a healthy weight can feel like an uphill struggle. With numerous fad diets and exercise regimes promising miraculous results, it's easy to feel overwhelmed and disheartened when progress stalls. At Radiance Medspa, we understand that sustainable weight loss isn't about short-term transformations; it's about nurturing a long-term shift towards healthier living.
What is Semaglutide & Tirzepatide and How Can They Help with Weight Loss?
Semaglutide & Tirzepatide are medications that were initially used to control blood sugar levels in people with type 2 diabetes. But research soon unearthed a compelling benefits – the ability to assist in weight loss.
These medications work by mimicking a hormone in your body known as GLP-1, which controls your appetite and caloric intake. As a result, people using Semaglutide & Tirzepatide feel less hungry and are able to reduce their calorie intake without the nagging feelings of deprivation that often accompany dieting. Furthermore, this isn't a quick fix or a magic pill. It's a powerful tool in your weight loss journey that, when combined with healthy lifestyle changes, can lead to significant and sustainable weight loss.
It's important to note that our Semaglutide & Tirzepatide are sourced from a pharmaceutical compounder and does not interfere with the supply for diabetic patients.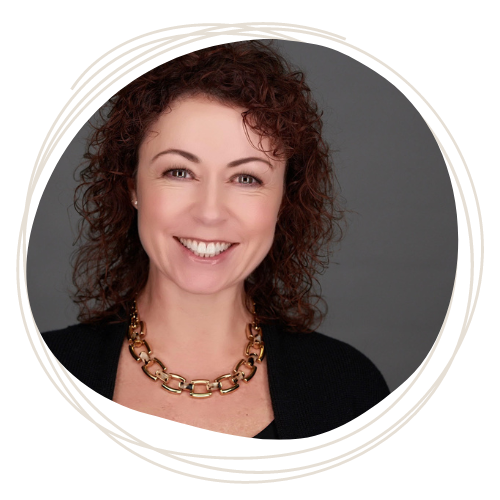 Why Radiance Medspa is the Best Choice for Medically Supervised Weight Loss in Connecticut
At Radiance Medspa, we pride ourselves on providing a holistic, medically-supervised approach to weight loss. With over five years of experience in this field, our team is dedicated to crafting personalized weight loss programs that take into account your unique body composition, lifestyle, and health goals.
We don't just focus on helping you lose weight. We aim to empower you with the knowledge and tools you need to maintain a healthy weight in the long run. Our experience, personalized approach, and commitment to your health and well being are what sets us apart from the crowd.
Our own Jacqueline Baker, who obtained degrees in food science and nutrition and a Master of Science in nursing from Yale has designed the program and has spent 6 years providing medical supervision of weight loss programs for national companies.
Your Personalized Weight Loss Journey
Step 1: Initial Consultation

Every successful weight loss journey begins with understanding your health history and current status. During the initial consultation, we'll need a physical from your primary care physician from the last year, and we will request blood work. This information allows us to develop a comprehensive understanding of your health and create a personalized weight loss program that aligns with your specific needs.

Step 2: Commencement of Semaglutide or Tirzepatide Treatment

Once we determine that this treatment is a suitable option for you, we'll schedule a once-a-week injection. These injections use the same small needles that are employed for neurotoxin treatments, making the process as comfortable and painless as possible. This isn't just about administering medication; it's about guiding you through a transformative process towards healthier living.

Step 3: Ongoing Support and Monitoring

Each week, you'll join us for a review session where we assess your progress, discuss your diet, and make any necessary adjustments to your lifestyle or treatment options. We'll conduct regular weigh-ins to monitor your progress and celebrate your achievements. We believe in fostering a supportive environment where you feel empowered to make positive changes.
Weight Loss Injections | Now Available at Radiance Avon
Embarking on a weight loss journey can seem daunting, but you don't have to do it alone. At Radiance Medspa, we're committed to helping you navigate your way to a healthier, slimmer you. With our dedicated team by your side, your dream of sustainable weight loss can become a reality. Reach out today to schedule your initial consultation. Let's take the first step together. Your radiant future awaits.
Follow others on their #semaglutide weight loss journeys, and #semaglutide on Instagram.
The following accounts are unbiased personal accounts with no affiliation with Radiance Avon - just first-hand accounts from people documenting their semaglutide experiences:
*Individual results may vary.
Radiance Medspa, located in Avon CT, is a leading medical spa in the greater Hartford Metro area. We've been performing Body Contouring and Body Sculpting procedures such as SculpSure, Cellfina and Cellulite Treatments longer than anyone in the area, and have performed over 12000 Coolsculpting procedures to date. We are also a top provider of Fillers and Injectables, BOTOX and Juvederm, in the state of CT. Find us by searching Botox Hartford, Cellfina Hartford,CoolSculpting® Hartford, CoolMini Hartford,SculpSure Hartford, Dermal Fillers Hartford. New medspa services include prp hair treatment in Hartford. Men's Medspa Services include Botox for Men, CoolSculpting® for Men, and prp hair restoration for men. Medically-supervised weight loss programs, Semaglutide injections for weight loss and Tirzepatide injections for weight loss now available in Avon, CT.