Smooth Away Fine Lines, "Crows Feet", Age Spots, and Acne Scars with a Radiance Medspa Microdermabrasion Treatment.
At Radiance Medspa, our microdermabrasion is a non-invasive, non-surgical cosmetic procedure proven to effectively reduce fine lines, "crow's feet", age spots, and acne scars.
In the time it takes to watch the evening news, you could improve the appearance and feel of your skin. Our spa-like skin resurfacing treatment is quick and painless; with no recovery time. Using ultra-fine crystals, our aestheticians gently "polish" the surface of the skin while stimulating the production of skin cells and collagen.
Microdermabrasion is perfect for all skin types; especially sensitive skin. Here at Radiance Medspa, we use the state of the art Derma Genesis® M-2. Derma Genesis is the global leader in skin resurfacing with over 2,500 systems in leading plastic surgery and dermatology clinics throughout the world. Their products are considered the most powerful and clinically effective on the market today, ensuring the highest level of patient satisfaction.
Please don't be confused with the beauty salon or day spa microdermabrasion. Our machine is only available in medical facilities.
Frequently Asked Questions
Microdermabrasion falls under the category of a "physical" or "mechanical" peel, like the Ultra Hydrodermabrasion or a Dermaplane treatment, since it uses a hand piece--instead of a chemical-- to exfoliate the skin. Microdermabrasion is an extremely popular and effective treatment for anti-aging and a superb way to correct and control acne breakouts.
It physically removes dead skin by using crystals, and then vacuums them back up leaving your skin glowing and feeling fresh. Other long term benefits are similar to the benefits achieved with chemical peels, including increasing your body's production of collagen for better skin tone.
No. Much like many of our chemical peel treatments, you could have a microdermabrasion on your lunch hour and go back to the office without anyone being the wiser.
Absolutely! We call this treatment a Power Peel. Essentially, a Power Peel is mixing modalities by abrading the skin in a "physical" way and in a "chemical" way. One of our most effective peel exfoliations.
A microdermabrasion definitely does not hurt, although some clients find it a little uncomfortable. Our unit is a "medical" mirodermabrasion machine, which can be adjusted for strength, and our highly trained medical aestheticians will always use the appropriate levels for each individual client.
If on a "corrective series" a microdermabrasion can be done weekly. Moreover, many of our clients use it to control acne breakouts by having a treatment on a monthly basis.
Most people are good candidates for microdermabrasion, but if you have very fragile, thin skin with excessive broken capillaries, it is best to have a HydroDermabrasion. This treatment is one of several modalities available through our Ultra facial technology.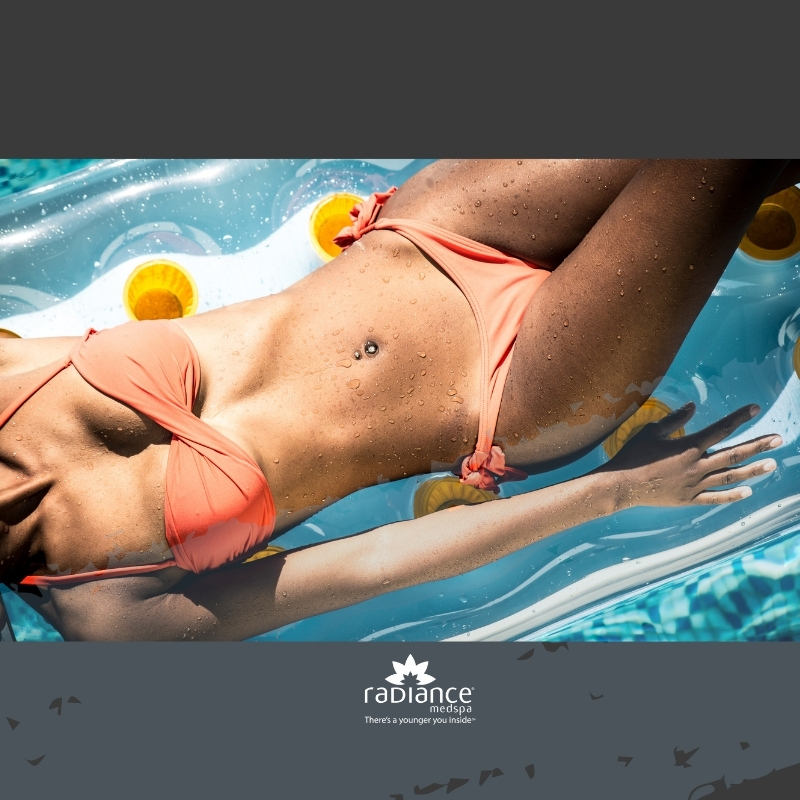 Spring is a time for renewal. From spring cleaning to the rebirth of blooming flowers, everything gets a touch-up and a fresh start this season, and your skin shouldn't be ...
Read More

→

Original Article by Elise Minton. When it comes to rejuvenating the skin, nothing does the trick quite like what's offered at dermatologists' and plastic surgeons' offices. These doctors are privy to ...
Read More

→
*Individual results may vary.
Radiance Medspa, located in Avon CT, is a leading medical spa in the greater Avon and Hartford Metro area. We've been performing Body Contouring and Body Sculpting procedures such as SculpSure, Cellfina and Cellulite Treatments longer than anyone in the area, and have performed over 14000 Coolsculpting procedures to date. We are also a top provider of Fillers and Injectables, BOTOX and Juvederm, in the state of CT. Drug Free Acne Treatment? Ask us about AviClear Avon and AviClear Hartford. Find us by searching Botox Avon, Cellfina Avon, CoolSculpting® Avon, CoolMini Avon, SculpSure Avon, Dermal Fillers Avon. New medspa services include prp hair treatment in Avon.Men's Medspa Services include Botox for Men, CoolSculpting® for Men, and prp hair restoration for men.