Treatment for Double Chin
Stick your chin out, turn your head, tighten your smile…maybe wear a turtle neck. Let's face it - nothing starts showing age like the dreaded double chin. Thanks to advances in technology, there are new solutions for the double chin, that don't involve covering it with a scarf or going under the knife!
Here at Radiance, we offer two services to reduce that double chin - Kybella and CoolMini.
Your Solutions for a Double Chin may Include:
CoolMini
Average Cost: $400
Recovery Time: 1-2 weeks
See Results 1-3 Months
CoolMini is a smaller CoolSculpting applicator for hard-to-reach areas. CoolSculpting is a non-surgical method of permanently eliminating fat cells.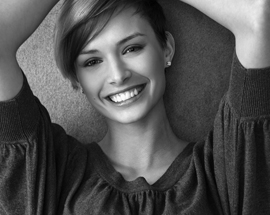 *Individual results may vary.
Radiance Medspa, located in Avon CT, is a leading medical spa in the greater Hartford Metro area. We've been performing Body Contouring and Body Sculpting procedures such as SculpSure, Cellfina and Cellulite Treatments longer than anyone in the area, and have performed over 12000 Coolsculpting procedures to date. We are also a top provider of Fillers and Injectables, BOTOX and Juvederm, in the state of CT. Find us by searching Botox Hartford, Cellfina Hartford,CoolSculpting® Hartford, CoolMini Hartford,SculpSure Hartford, Dermal Fillers Hartford. New medspa services include prp hair treatment in Hartford. Men's Medspa Services include Botox for Men, CoolSculpting® for Men, and prp hair restoration for men.