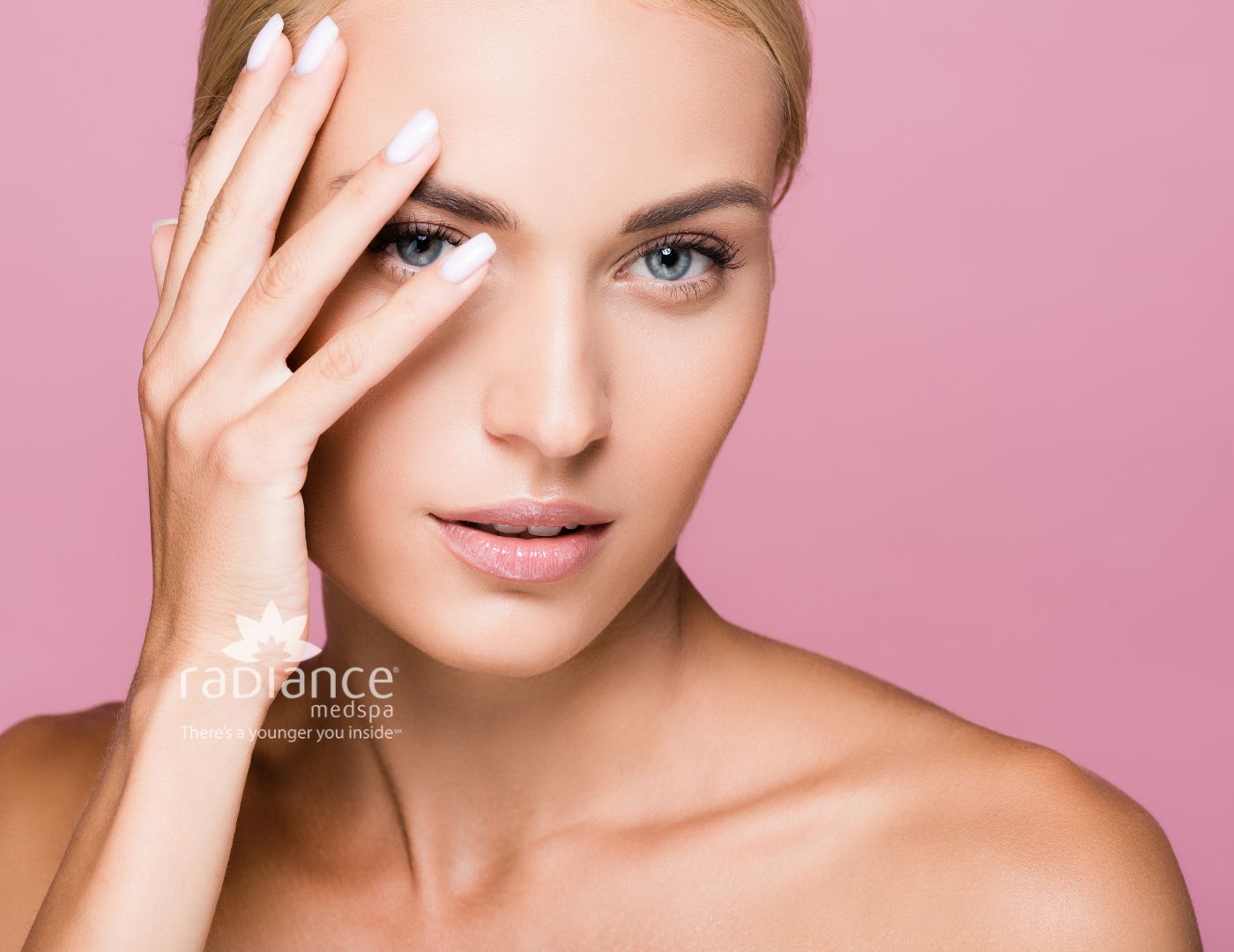 UPNEEQ | Hartford | Avon CT
Hartford | Avon CT
UPNEEQ is the first and only FDA-approved eyedrop for treatment of droopy eyelid (acquired blepharoptosis) in adults.
A drooping eyelid, also known as blepharoptosis, is the result of aging-related muscle weakening that normally keeps the eye open. This condition can impact either a single eye or both. As the eyelid descends, it causes the eye's aperture to narrow, potentially leading to impaired vision.
What can UPNEEQ do?
It's the drop that lifts—a unique daily medication designed to
lift droopy eyelids
It can improve field of vision—which may help you see better
It can lift your eyelid(s) quickly
Use UPNEEQ once a day, every day to improve field of vision and elevate your eyelids
How can UPNEEQ benefit me?
Using UPNEEQ every day can provide an improved eld of vision, which
may help you see better, along with a visible lift in your eyelid's position.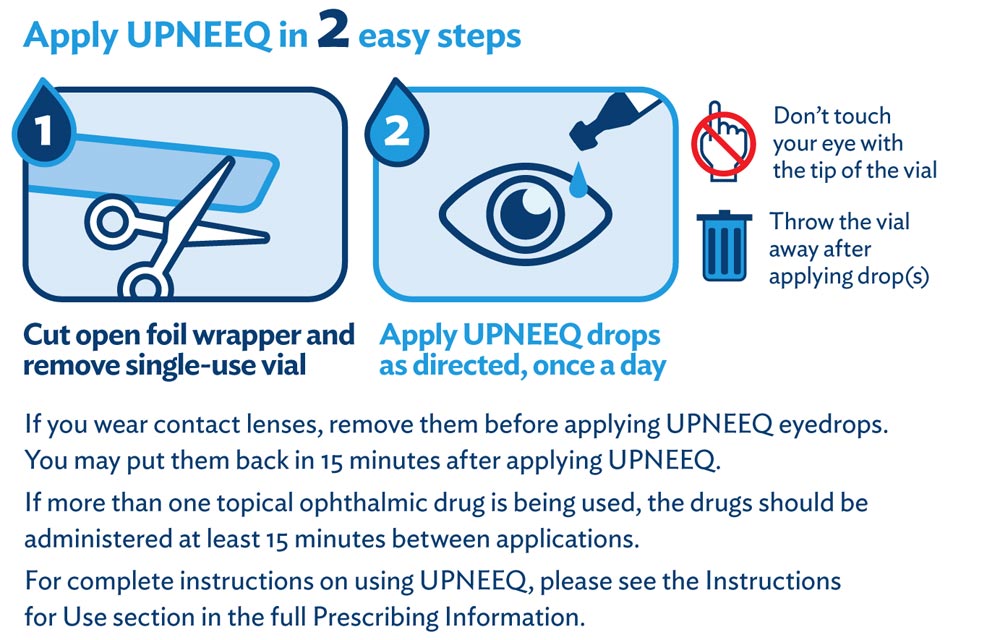 How often should I use UPNEEQ?
You may think that once your eyelid's position is elevated, you don't need to use UPNEEQ anymore. But UPNEEQ is not a "cure." For continued bene ts, you need to use it once a day, every day.

Alpha-adrenergic agonists as a class may impact blood pressure. Advise UPNEEQ patients with cardiovascular disease, orthostatic hypotension, and/or uncontrolled hypertension or hypotension to seek medical care if their condition worsens.
Use UPNEEQ with caution in patients with cerebral or coronary insu ciency or Sjögren's syndrome and advise patients to seek medical care if signs and symptoms of potentiation of vascular insu ciency develop.
UPNEEQ may increase the risk of angle closure glaucoma in patients with untreated narrow-angle glaucoma. Advise patients to seek immediate medical care if signs and symptoms of acute narrow-angle glaucoma develop.
Patients should not touch the tip of the single patient-use container to their eye or to any surface, in order to avoid eye injury or contamination of the solution.
Adverse reactions that occurred in 1-5% of subjects treated with UPNEEQ were punctate keratitis, conjunctival hyperemia, dry eye, blurred vision, instillation site pain, eye irritation and headache.
*Individual results may vary.
Radiance Medspa, located in Avon CT, is a leading medical spa in the greater Hartford Metro area. We've been performing Body Contouring and Body Sculpting procedures such as SculpSure, Cellfina and Cellulite Treatments longer than anyone in the area, and have performed over 12000 Coolsculpting procedures to date. We are also a top provider of Fillers and Injectables, BOTOX and Juvederm, in the state of CT. Find us by searching Botox Hartford, Cellfina Hartford,CoolSculpting® Hartford, CoolMini Hartford,SculpSure Hartford, Dermal Fillers Hartford. New medspa services include prp hair treatment in Hartford. Men's Medspa Services include Botox for Men, CoolSculpting® for Men, and prp hair restoration for men.