What's the secret to a youthful face?
Smooth curves and full cheeks – two things that age so cruelly takes away. Never fear, with the release of JUVÉDERM VOLUMA™ XC, you can now volume to your face and regain that youthful appearance.
Used for cheek augmentation, Juvéderm Voluma XC is the first and only product designed to add volume to all areas of the cheeks: apex, apple and hollow. It can also be used to plump the chin and add definition to the jaw line.
Approved by the FDA in fall of 2013, Juvéderm Voluma XC adds actual volume to the cheeks and mid-face, letting you defy gravity with natural looking results. This product has been used very successfully in Europe since 2005, and it's finally available in the United States.
Like other Juvéderm products, Juvéderm Voluma XC is a non-surgical, injectable gel. The difference is that Voluma is a volumizer rather than a filler, and it plumps the skin from the subdermal layer. While other products can help fill lines and smooth wrinkles, Juvéderm Voluma XC is the only treatment in the world that was developed specifically to restore facial volume.
Get Started!
Schedule your complimentary consultation today!
Frequently Asked Questions
While other dermal fillers are used primarily to fill in lines and plump only surface areas like the lips, Juvéderm Voluma is the first and only product that was specifically developed to add volume underneath the skin. Because it is used subdermally, Juvéderm Voluma plumps from below, adding firmness and fullness back to the cheeks, chin and jaw.
A cousin of Juvéderm Ultra and Ultra Plus, the Voluma product was created with different technology that allows it to actually lift and volumize skin while also lasting longer than other injectable products.
Although Voluma is different from other dermal fillers, it was not intended to replace them. Voluma has a job separate from other products like Juvéderm Ultra and Ultra Plus . While Voluma volumizes and plumps, Juvéderm Ultra and Ultra Plus fill lines and wrinkles. Used together, these two types of dermal products create a dramatic difference.
Results from a Juvéderm Voluma treatment are immediate, and typically only one treatment is needed for optimal results. Clinical studies have shown Juvéderm Voluma to last as long as two years before maintenance was needed, however, you can probably expect it to last between 12 and 18 months.
Juvéderm Voluma is an ideal solution to facial volume loss. Hollowness, drooping and sagging caused by age or weight loss as well as facial asymmetry can all be corrected with a Juvéderm Voluma treatment.
During treatment, patients will feel an initial prick, but Juvéderm Voluma contains a small amount of lidocaine, which should diminish discomfort. A topical anesthetic can be applied to the injection area before treatment begins to offer additional relief.
There is little to no downtime with a Juvéderm Voluma treatment, and you can resume normal activity immediately. It's best to avoid strenuous exercise, alcohol and sun exposure for 24 hours after treatment. You may experience tenderness, swelling, lumps or bumps, bruising, redness or itching at the site of injection, but all symptoms are mild to moderate and will clear up within one to four weeks.
Juvéderm Voluma imparts a very natural look. It's made from hyaluronic acid, which is a substance that occurs naturally in your body. Your face will still have complete movement, and the change will be subtle. Friends and coworkers will probably mention that you look great and think you've been sleeping better.
Before a Juvéderm Voluma treatment, avoid any medications that can prolong bleeding (aspirin, NSAIDs and Fish Oil) for at least a week. This will help reduce the risk of bruising and bleeding at the injection site.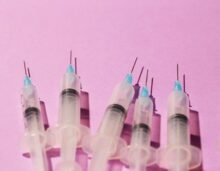 By Tatiana Bido for NewBeauty, published June 13, 2022. Read Original Article here. The next generation of wrinkle relaxers are ...
Read More

→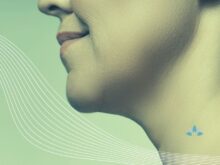 When it comes to minimally invasive cosmetic procedures, most minds jump to Botox and facial fillers. However, there's a new ...
Read More

→
*Individual results may vary.
Radiance Medspa, located in Avon CT, is a leading medical spa in the greater Avon and Hartford Metro area. We've been performing Body Contouring and Body Sculpting procedures such as SculpSure, Cellfina and Cellulite Treatments longer than anyone in the area, and have performed over 14000 Coolsculpting procedures to date. We are also a top provider of Fillers and Injectables, BOTOX and Juvederm, in the state of CT. Drug Free Acne Treatment? Ask us about AviClear Avon and AviClear Hartford. Find us by searching Botox Avon, Cellfina Avon, CoolSculpting® Avon, CoolMini Avon, SculpSure Avon, Dermal Fillers Avon. New medspa services include prp hair treatment in Avon.Men's Medspa Services include Botox for Men, CoolSculpting® for Men, and prp hair restoration for men.