HydraFacial is a moisturizing facial that uses water-based dermabrasion, also called hydradermabrasion. A HydraFacial exfoliates and deeply cleanses the skin. It can also reduce the damage from skin aging, sun-damaged spots, and different types of acne scars. In addition, it can provide relief for other skin conditions, reduce enlarged pores, and hyperpigmentations. The treatment is safe for all skin types, including sensitive or ethnic skin.
Are you ready to see what the best in technology can do for your skin? Enjoy a HydraFacial and receive all of the benefits of a long, three-step facial during one short visit.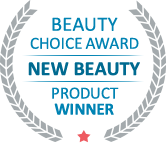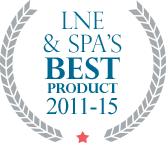 CLEANSE + PEEL
Uncover a new layer of skin with gentle exfoliation and relaxing resurfacing.

EXTRACT + HYDRATE
Remove debris from pores with painless suction. Nourish with intense moisturizers that quench skin.
FUSE + PROTECT
Saturate the skin's surface with antioxidants and peptides to maximize your glow.

Schedule your complimentary consultation today!
Following treatment, you will see immediate results because the HydraFacial uses patented technology to cleanse, extract, and hydrate. HydraFacial super serums are made with nourishing ingredients that create an instantly gratifying glow. You'll leave feeling refreshed and looking radiant!
Tailor your treatment with award-winning super serums to address specific skin concerns:
Dermabuilder Boost: Minimizes signs of aging and recharges skin with a patented combination of peptides.
Growth Factor Boost: Minimizes the appearance of fine lines and wrinkles to restore skin health and vitality.
Britenol Boost: Minimizes the appearance of dark spots and sun spots for an even complexion.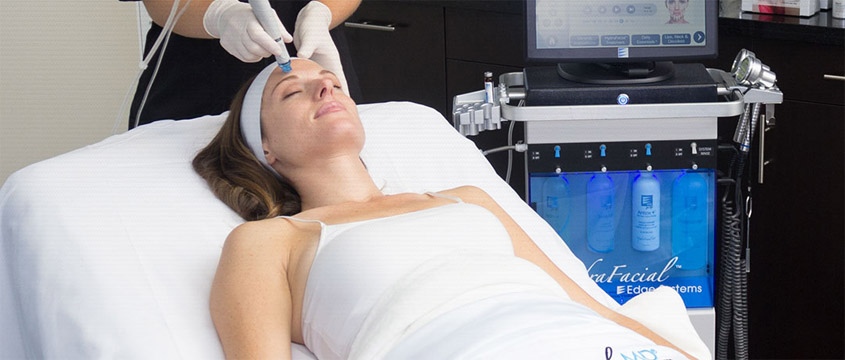 HydraFacial Keravive for Scalp and Hair
Poor scalp health – dry skin, clogged follicles, dead skin cells, lack of circulation – can lead directly to thinner-looking hair. A healthy scalp is the foundation for healthy hair. HydraFacial Keravive is a unique and relaxing 3-step treatment designed to cleanse, stimulate, and nourish your scalp and hair follicles for fuller, thicker, healthier-looking hair.
Step ①: Cleanse & Exfoliate (In-office)
HydraFacial Vortex Technology extracts dirt, oil and impurities from the scalp and hair follicles while stimulating circulation.
Step ②: Stimulate & Nourish (In-office)
HydraFacial Keravive Scalp Health Solution delivers a proprietary blend of growth factors and skin proteins to stimulate a healthy scalp.
Step ③: Extend & Enhance (At-home)
Daily use of the HydraFacial Scalp Health Spray enhances the benefits of the in-office treatment and delivers daily stimulation and nourishment to your scalp and hair follicles.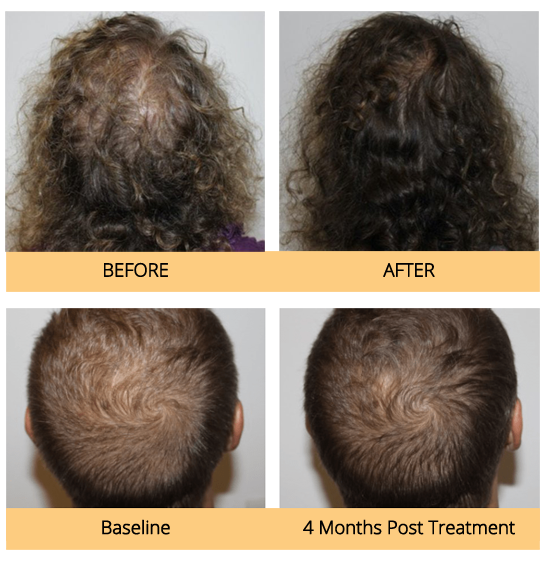 HydraFacial Perk for Lips and Eyes
HydraFacial with Perk adds the perfect complement to all the HydraFacial treatments performed in our office. With HydraFacial Perk, it targets the areas under your eyes, around your lips, or a combination of both. Finally, you'll receive a 30 day supply after your treatment. You can use this supply on your eye/ lip area to support the results of the procedure done in-office.
The Perk Lip treatment uses a roller-flex which gently removes the surface layer of dead skin from your lips. This process removes impurities while simultaneously delivering vital antioxidants to your lips.
With the HydraFacial Perk Eye, this treatment gently exfoliates dull and damaged skin cells. As a result, it leaves you with a younger and brighter look under your eyes.
Frequently Asked Questions
HydraFacial is excellent for all skin types!
HydraFacial can be used on the most sensitive skin.
HydraFacial benefits even oily and acneic skin.
HydraFacial improves skin health and elasticity.
HydraFacial even tackles issues associated with advanced aging.
You will see diminished fine lines, wrinkles and folds.
Your skin tone and texture will be even and smooth.
Your pore size will decrease.
Your skin will be firmer.
You will notice improvement to brown and red spots.
A HydraFacial visit is quick, relaxing and soothing.
The HydraFacial detoxifies, rejuvenates and protects your skin.
After treatment, your skin glows, and you can use makeup immediately (although you might not need it!).
There is absolutely no downtime associated with a HydraFacial treatment.
The HydraFacial treatment takes just 30 minutes.
After the very first treatment, you will notice a radiant glow, which will last for a week or longer.
You should repeat HydraFacial treatments on a regular basis for optimal results.
Your treatment plan may vary depending on your age, level of sun damage and other factors.
HydraFacials range in price from $175 each to as little as $135 when purchased in a series.
Please visit Radiance Medspa to receive your complimentary consultation, and learn more about what HydraFacial can do for your skin.
*Individual results may vary.
Radiance Medspa, located in Avon CT, is a leading medical spa in the greater Hartford Metro area. We've been performing Body Contouring and Body Sculpting procedures such as SculpSure, Cellfina and Cellulite Treatments longer than anyone in the area, and have performed over 12000 Coolsculpting procedures to date. We are also a top provider of Fillers and Injectables, BOTOX and Juvederm, in the state of CT. Find us by searching Botox Hartford, Cellfina Hartford,CoolSculpting® Hartford, CoolMini Hartford,SculpSure Hartford, Dermal Fillers Hartford. New medspa services include prp hair treatment in Hartford. Men's Medspa Services include Botox for Men, CoolSculpting® for Men, and prp hair restoration for men.