Why choose CoolSculpting® Elite from Radiance Medspa:
We are the first in CT to acquire the new CoolSculpting® Elite

We are the only practice in CT in Club 5,000 of the CoolSculpting® Practice Recognition, with over 10,000 procedures performed.

We are in the top 1% of CoolSculpting® providers and most experienced in CT.

Our clinicians are the most experienced in the area.

We have been performing CoolSculpting® for over 10 years.

We have done over 10,000 CoolSculpting® treatments to date, which means we have done more treatments than any other practice in the STATE of CT!

We are the only practice in CT to offer you the peace of mind with our Radiance Elite Promise
Radiance Elite Promise
If after your treatment your weight is the same, and we see no discernible change in the body contour, we will repeat the area one time for free. Click below to read the details of our Radiance Elite Promise.
CoolSculpting ELITE Resources
Out With the Old in With the New
After 10 years as the industry's top choice for non-invasive body contouring, CoolSculpting has released the totally new designed CoolSculpting Elite.
CoolSculpting Elite has many notable features - here are some of the most impressive:
Better design: 100% of patients are getting faster and better results than with old CoolSculpting

Two applicators: With two applicators on one whisper-quiet Elite machine, you can decrease your time on the machine by half. Even better, is the decreased noise level. If you ever had an old Dual Sculpting with two old CoolSculpting machines, you probably couldn't hear yourself think.

Applicator Redesign: With old CoolSculpting, you could expect acceptable tissue contact at 65.7%. With the new CoolSculpting Elite, acceptable tissue contact has been increased to a staggering 96.6 % contact. Better contact leads to better results.

Lower Price: When has "new and improved" ever been followed by "costs less"? Only ever since CoolSculpting Elite, which is about ½ the cost of old CoolSculpting.

If you're going to spend your hard-earned money on CoolSculpting, you should spend it with the #1 leader in experience based on holding the #1 position in Connecticut for the number of procedures performed and on using only the latest and greatest technology CoolSculpting Elite.

We back our results with the Radiance Elite Promise. The only provider in CT offering peace of mind.
CoolSculpting® is a new method of non-surgical body contouring that reduces fat to improve the contour and shape of the body. The CoolSculpting® device reduces fat by cooling it. Ideal candidates for the procedure have discrete and localized fat bulges on the abdomen, love handles, and back. CoolSculpting® is especially helpful when the fat bulge cannot be reduced by diet and exercise. CoolSculpting® treatments result in noticeable and natural looking fat reduction in the treated areas.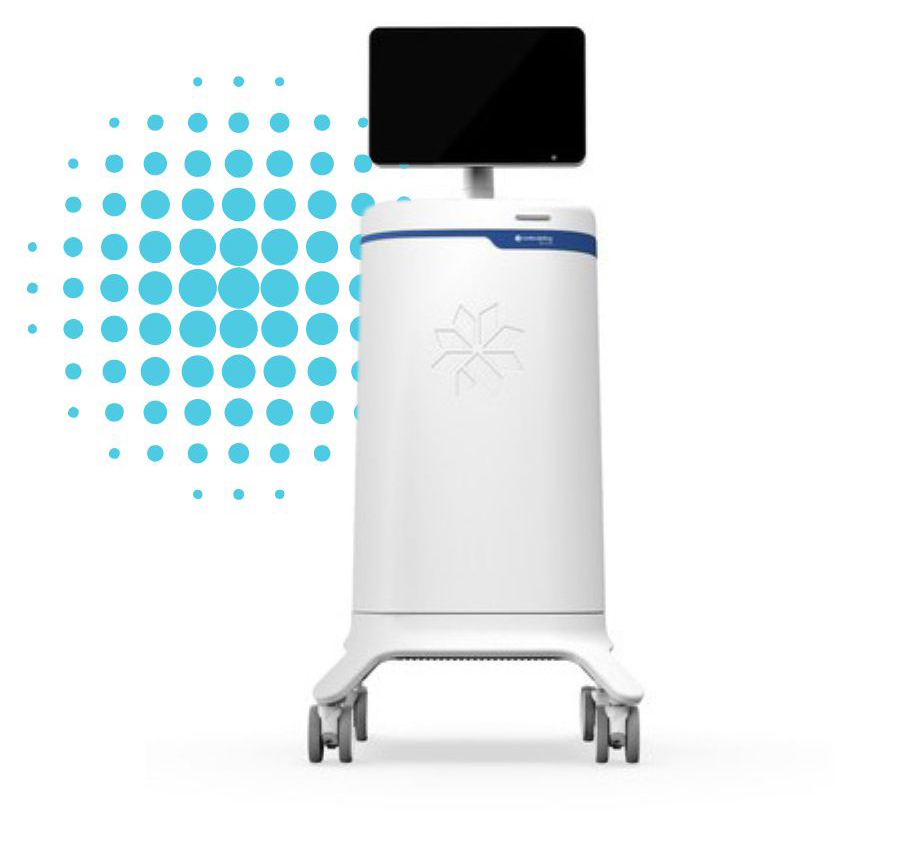 Schedule Your Consultation Today
Get Started
The procedure is done by applying the CoolSculpting® applicator to the fat bulge for anywhere between 35 minutes to 60 minutes. During this time, the applicator chills the fat. The exposure of fat cells to cooling begins a process of natural fat cell removal. Clients remain very comfortable during the time the applicator is on the skin.
In order to maintain symmetry, most clients will treat two areas of their body during the treatment session (one area on each side of the body). Thus, most appointments for CoolSculpting® will last for one to two hours. Clients may do whatever they wish during this time, including reading, working with their electronic devices, or listening to music. The visible reduction in fat will appear over the next two to three months following the procedure.
CoolSculpting® procedure is extremely safe. There is minimal discomfort during the procedure, and absolutely no down time after the procedure. There may be mild tenderness after the treatment and a temporary reduction in sensation resulting from the chilling of the tissues. Most clients resume their normal activities, including returning to work and exercise regimens, on the same day as the procedure.
CoolSculpting® Elite represents a new and very exciting way of accomplishing fat reduction in a completely non-invasive manner. Increased tissue contact and larger hand piece size further increases the efficiency and effectiveness of the Coolsculpting experience. Up until now, the only reliable method of reducing body fat was through invasive procedures such as liposuction. Because of its safety, consistent results, and easy recovery, we expect Zeltiq to become a very popular method of reducing fat on the abdomen, love handles, and back.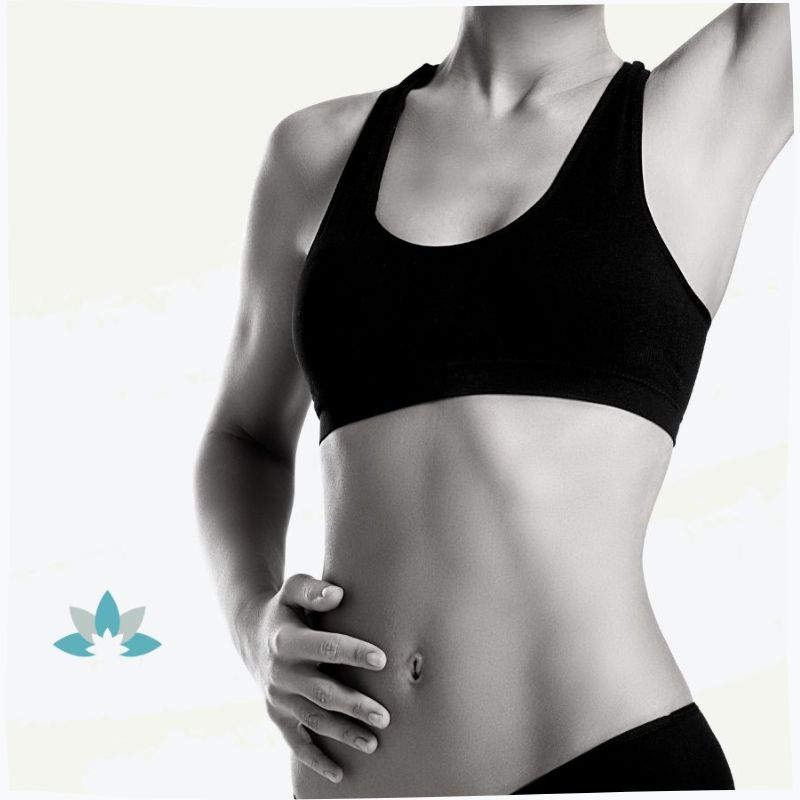 Scroll through an assortment of before and after CoolSculpting Elite images. If you have questions to see if you are a candidate for coolsculpting, please contact us for a free consultation.
*Individual results may vary.
Frequently Asked Questions
When you have your CoolSculpting treatment, the affected fat cells will be eliminated. As long as you maintain your weight with your normal diet and exercise, your long-term results should remain stable. And you have your body back.
Yes you can. That is what's so cool about CoolSculpting. The procedure is completely non-surgical, so typically you can return to normal activities immediately. Some patients experience redness, minor bruising, tingling, numbness or discomfort in the treated area, but this is temporary and will resolve completely.
No supplements or pills are required and you do not have to adopt new diet and exercise habits. Many patients feel more motivated to take care of themselves after the CoolSculpting treatment, too. Like they get a second lease on their body and want to start anew again by taking even better care of themselves.
As the cooling goes to work in the first few minutes, you will feel pressure and intense cold. This soon dissipates. Many people read, work on their laptop, or take a nap during the procedure.
Together, we select the area(s) to be treated. We position the device on your body. The device will then draw the bulge up between two cooling panels. The sensation is a firm pull and pressure - enough of a pull to ensure the selected tissue will be cooled most efficiently. An hour or so later, depending on your needs, you're done.
Typically, each CoolSculpting treatment results in a noticeable reduction of fat in the treated area. After the initial treatment is complete, you can attain further reductions with additional treatments. Some clients though, find that one treatment fully addresses their goals. We will discuss and design a plan that suits you best.
You may start to see changes as quickly as three weeks after your treatment, and will experience the most dramatic results after two months. But your body is still flushing fat cells and will continue doing so for up to four to six months after treatment.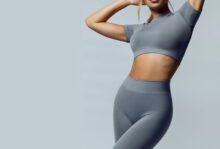 By Allie Hogan for NewBeauty, published Oct 6, 2022. Read Original Article here. Temperature's effects on our body can be ...
Read More

→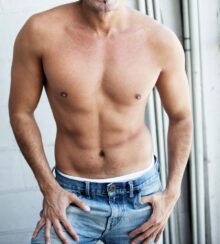 By Stephanie Nguyen for PopSugar, published April 27, 2022. Read Original Article here. CoolSculpting® may not be a particularly new ...
Read More

→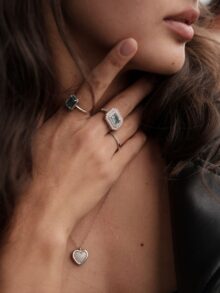 By Danielle Fontana Dooley for NewBeauty, published Mar 22, 2022. Read Original Article here. Whether we like to admit it ...
Read More

→
*Individual results may vary.
Radiance Medspa, located in Avon CT, is a leading medical spa in the greater Avon and Hartford Metro area. We've been performing Body Contouring and Body Sculpting procedures such as SculpSure, Cellfina and Cellulite Treatments longer than anyone in the area, and have performed over 14000 Coolsculpting procedures to date. We are also a top provider of Fillers and Injectables, BOTOX and Juvederm, in the state of CT. Drug Free Acne Treatment? Ask us about AviClear Avon and AviClear Hartford. Find us by searching Botox Avon, Cellfina Avon, CoolSculpting® Avon, CoolMini Avon, SculpSure Avon, Dermal Fillers Avon. New medspa services include prp hair treatment in Avon.Men's Medspa Services include Botox for Men, CoolSculpting® for Men, and prp hair restoration for men.