Ultherapy | Treatment for Skin Tightening
Dare to Bare your decolletage!
You know the Ultherapy treatment as the only FDA-cleared non-invasive lift of the neck, chin and brow. Now Ultherapy is the also the only non-invasive treatment specifically FDA-cleared to improve lines and wrinkles on the décolletage.
No Downtime
Singe Treatment
Safe Ultrasound
Builds New Collagen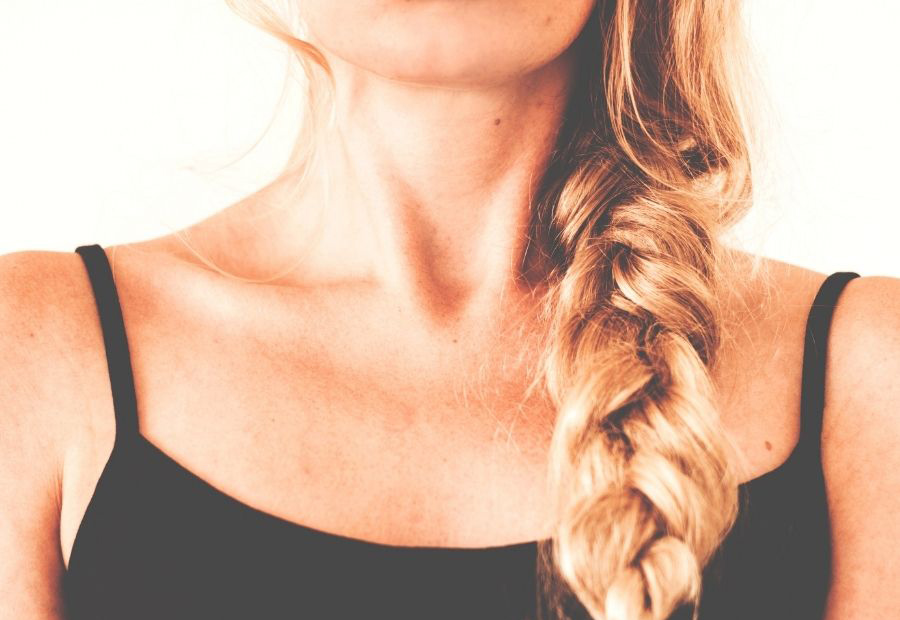 Ultherapy's Fab Five Award for 2018
We are so proud and excited to be awarded with "Ultherapy's Fab Five" Award for 2018. Only five practices in the entire nation have been recognized with this achievement. We, at Radiance Medspa are honored to be recognized for our experience and the amount of skin-tightening treatments we have performed to date.
Our Clinicians and our clients love our customized Ultherapy treatment plan and results. We have performed over 1200 Ultherapy treatments to date and over 90% of our patients agree that this is the closest treatment to a facelift without surgery. Ultherapy is the only non-surgical treatment that is FDA cleared for the lifting of the skin. So if your loose skin is bothering you, keep your chin up and call us for a free consultation.
Radiance Medspa is proud to be one of the few providers in the Country to have Advanced Certified Master Ultherapists. This advanced training ensures that our clients benefit from the latest treatment protocols gathered from the best practices of the Country's top providers.
Ultherapy enables our practitioners to direct sound waves not only into the skin but deep under the skin to the same tissue treated in surgery. This gently heats the tissue to lift and tighten loose skin without cutting or disrupting the surface of the skin.
Besides the visible effects of lifting and tightening, there is also an invisible result from Ultherapy with the creation of new collagen, which helps the skin maintain its youthfulness. Ultherapy lifts, tightens, and tones loose skin to counteract the effects of time and gravity. One of the first effects of gravity is that the brows descend, and the eyes start to appear smaller. Ultherapy will lift the brow, which in turn reduces the excess skin on the lids, opens up the eyes and gives a more refreshed appearance.
The beauty of Ultherapy is that it is a 30 to 60 minute procedure that uses the body's own subtle healing response to gently, gradually-and reliably-restore memory to the skin and its underlying tissue. Hartford Ultherapy requires no special recuperation or preparation and typically only takes one treatment to get a meaningful response.
Patients enjoy some initial effect immediately following the procedure, but the ultimate lifting will take 2 - 3 months, as tired collagen is rejuvenated and supplemented with new, stronger collagen. There isn't a replacement for the dramatic effects of surgery, but Ultherapy offers a natural, 'no downtime' approach to noticeably improving lax skin.
Find out if Ultherapy is right for you.
Frequently Asked Questions
Ultherapy is the only FDA-cleared procedure that can lift and tighten skin. By sending ultrasound energy deep below the surface of the skin, Ultherapy stimulates the body to naturally produce new collagen, which provides renewed structural support to the layers beneath the skin. With its targeted application, Ultherapy can even improve the areas specifically addressed in a surgical facelift, but without ever breaking the skin!
With Ultherapy, you can tighten and lift just about any area where you have loose or sagging skin. This includes the brow, chin, jawline, neck, chest, elbows, knees, abs, buttocks and more.
Immediately after your Ultherapy procedure, you will see improvement. During the next few months, you will watch as your results get better and better because your body will continue to produce new collagen.
Most patients need only one Ultherapy treatment to achieve excellent results. The treatment may be repeated in as soon as six months for additional tightening, if desired.
Ultherapy stimulates new collagen production, so your results can last for years.* As your body carries on with its natural aging process, gravity will eventually have its way again, and a touch-up may be necessary.
Ultherapy specifically treats loose, sagging skin, so pairing it with injectables and fillers will give you a total "liquid facelift." We recommend combining Ultherapy with Juvéderm, Voluma and BOTOX® to achieve a total result. At Radiance Medspa, we tailor each treatment plan specifically to your needs. With Juvéderm and Voluma, we can fill wrinkles, lines and folds and add volume back to your cheeks or jaw. BOTOX®, the number one cosmetic treatment in the world, safely, easily and effectively erases crow's feet, frown lines and forehead lines and can even produce a beautiful brow lift. It's easy to see how these products ideally complement an Ultherapy treatment. Without surgery or downtime, you will achieve the results of a "liquid facelift."
Since Ultherapy is non-invasive, there is no downtime afterwards. During treatment, mild discomfort may be felt as the ultrasound wand sends heat energy into the tissue. However, the sensation ceases as soon as the treatment has concluded. Oral medication is often suggested pre-treatment to ensure your comfort.
A non-invasive treatment, Ultherapy is safe and won't require you to miss a single day of activity. In fact, more than 200,000 patient treatments have been performed worldwide.
There are no pre-treatment steps to take – just the desire to tighten and firm your skin!
Ultherapy treatments vary depending on the number of areas treated. More than half-a-million people worldwide have been treated safely and successfully with Ultherapy. At Radiance Medspa, all Ultherapy treatments are performed by trained Nurse Practitioners on our staff. Ready to find out more about how to get started on your journey to tighter skin? Contact us today to book your complimentary consultation!
*Individual results may vary.
Radiance Medspa, located in Avon CT, is a leading medical spa in the greater Hartford Metro area. We've been performing Body Contouring and Body Sculpting procedures such as SculpSure, Cellfina and Cellulite Treatments longer than anyone in the area, and have performed over 12000 Coolsculpting procedures to date. We are also a top provider of Fillers and Injectables, BOTOX and Juvederm, in the state of CT. Find us by searching Botox Hartford, Cellfina Hartford,CoolSculpting® Hartford, CoolMini Hartford,SculpSure Hartford, Dermal Fillers Hartford. New medspa services include prp hair treatment in Hartford. Men's Medspa Services include Botox for Men, CoolSculpting® for Men, and prp hair restoration for men.