Treatment for Aging Hands
Look at the hands. No matter how refreshed and youthful your face may look, your hands can be little tattletales that give away your age. Our skin gets thinner as we age. The skin on the back of your hands is thinner than on your face or neck, so any loss of fat to your hands can make the skin look more loose, wrinkly and aged. Radiance can help rejuvenate your hands.
Your Solutions for Aging Hands May Include:
Injectable Fillers for Loss of Volume on Hands
Average Cost: $600-$1800
Recovery Time: 1-7 Days
See Results: Immediate
Facial rejuvenation is very common because your face is the first thing people see when they look at you. But if the face is rejuvenated and other areas are not, there is a mismatch. For example, you meet someone and their face looks great. But when you shake her hand, the hand looks much older. This is a dead giveaway that treatments were done. Now rejuvenation treatments are done on other areas of the body. The backs of the hands is another area where we lose volume over time. This leads to visibility of veins and tendons. Injectable dermal fillers such as Juvederm, Restylane and Voluma can be used to restore the volume in the hands and provide a youthful appearance there too.
The treatment takes about 15 minutes and the results are immediate. You may experience some minor bruising and swelling, which will subside in few days or week. Depending on the fillers used, your result can last from 6 months to more than a year.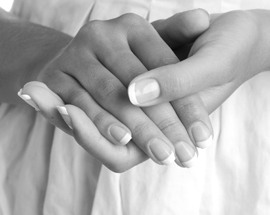 IPL for Aging Hands
Average Cost: $200-$600
Recovery Time: Immediate
See Results: 1-3 Weeks
Intense pulsed light, also known as IPL, can offer a gentle and long-lasting solution for visible signs of sun damage that affect the way your hands look. It also combines dramatic improvement with virtually no down time and with no damage to the surface of the skin, which some patients may experience during laser resurfacing. A typical IPL Hand treatment can take 15 minutes. There may be some redness and/or minor swelling after treatment. Any brown spots will eventually darken and fade from the surface, revealing fresher-looking, smoother skin. Several treatments (sometimes as many as 6) may be required to see the full benefit to the skin.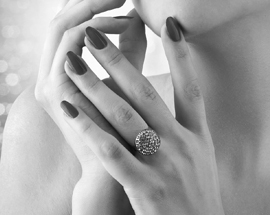 *Individual results may vary.
Radiance Medspa, located in Avon CT, is a leading medical spa in the greater Avon and Hartford Metro area. We've been performing Body Contouring and Body Sculpting procedures such as SculpSure, Cellfina and Cellulite Treatments longer than anyone in the area, and have performed over 14000 Coolsculpting procedures to date. We are also a top provider of Fillers and Injectables, BOTOX and Juvederm, in the state of CT. Drug Free Acne Treatment? Ask us about AviClear Avon and AviClear Hartford. Find us by searching Botox Avon, Cellfina Avon, CoolSculpting® Avon, CoolMini Avon, SculpSure Avon, Dermal Fillers Avon. New medspa services include prp hair treatment in Avon.Men's Medspa Services include Botox for Men, CoolSculpting® for Men, and prp hair restoration for men.